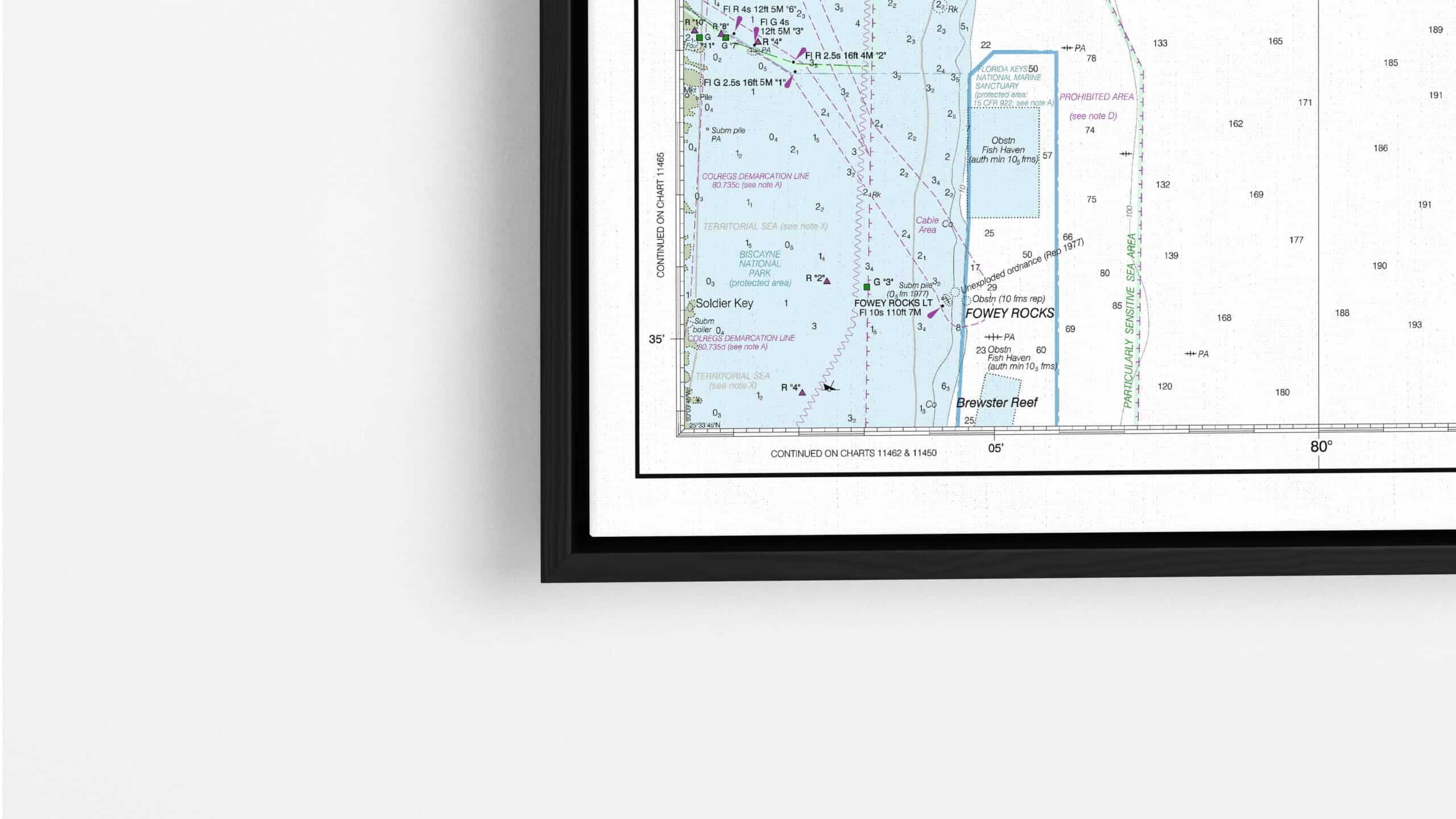 Search by location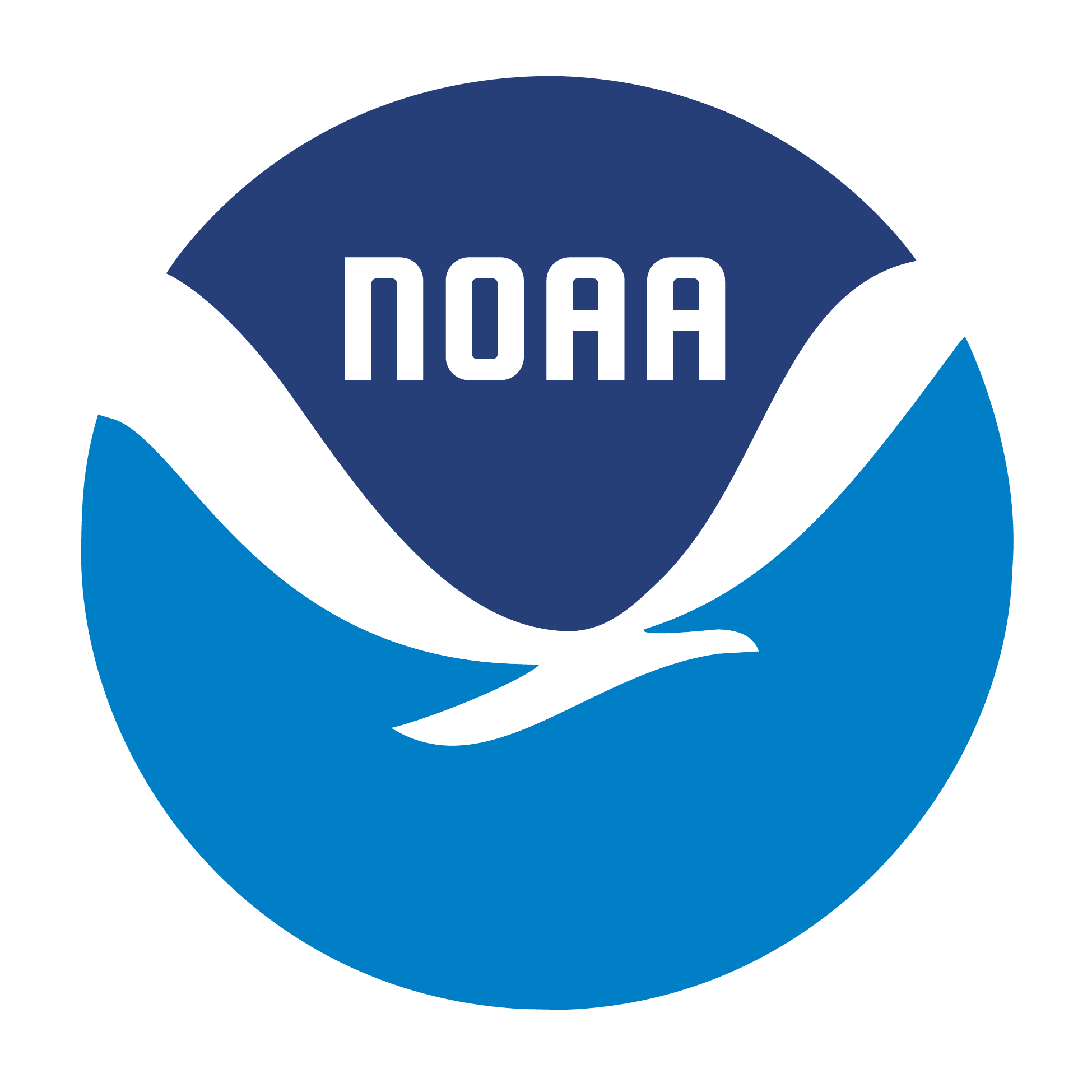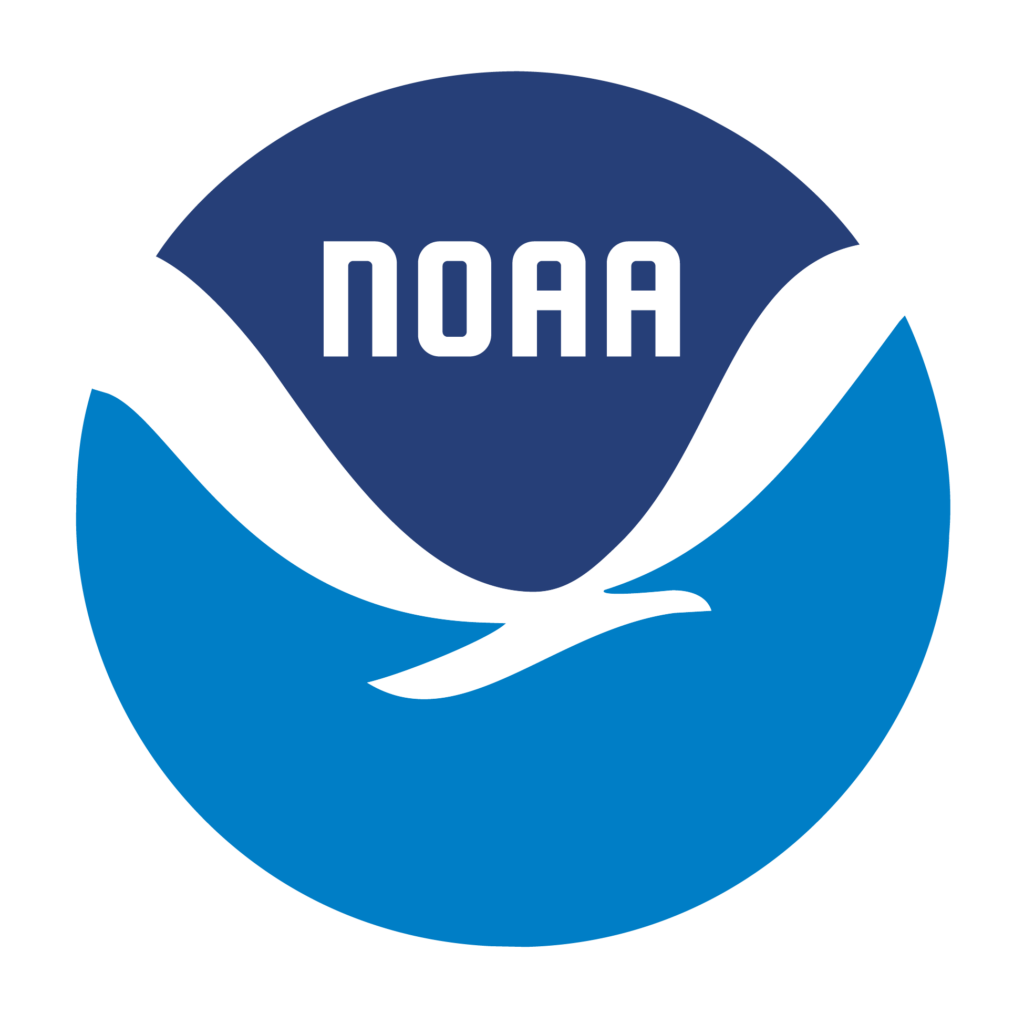 Secure Your Share of Maritime Nostalgia with NOAA Nautical Charts
By January 2025, the National Oceanic and Atmospheric Administration (NOAA) will bring an end to the production and maintenance of traditional paper nautical charts, transitioning fully to electronic formats. This historic shift is already in progress, with various individual charts being phased out.
How to Choose Nautical Charts for Your Decor?
If you're a maritime aficionado, historian, or simply someone who appreciates the intricate details of nautical charts, now is an excellent opportunity to own a slice of maritime history. Our collection of retired NOAA nautical charts offers a unique blend of aesthetic charm and historical significance, making them an ideal choice for wall decor.
Available in a range of sizes up to 48 inches, we provide several elegant finishing options:
Key Features of NOAA's Raster Charts
NOAA's raster charts are far from mere decorative pieces. They are packed with comprehensive navigational data, just like their electronic successors. These charts depict various crucial aspects, including:
Water depths
Coastlines
Navigational aids
Landmarks
Regulatory and tide information
Every chart in our collection is updated with all critical corrections and routine changes. These maps are not just functional but also historical, stemming from the early 19th-century U.S. Coast Survey.
This Week's Popular Products
Chart 83637 Johnston Atoll: Available in Wrapped Canvas, Framed Paper Print, and Rolled Poster.
Chart 83633 Approaches to Johnston Atoll: Choose from Wrapped Canvas or Framed Paper.
Chart 83484 Samoa Islands: Available in Wrapped Canvas and Framed Paper Print.
Why Choose Our Collection?
Our retired NOAA nautical charts are more than just maps; they are a journey through time. By owning one, you not only get a decorative piece but also a snapshot of maritime history that you can pass down through generations.
The Nostalgia Factor
Owning a piece from our retired NOAA nautical charts collection means owning a piece of history. It's a nod to the voyages and explorations that have shaped our understanding of the world's oceans.
A Brief History of NOAA Nautical Charts
The National Oceanic and Atmospheric Administration (NOAA) has been a cornerstone in maritime navigation for decades. Originating from the U.S. Coast Survey, which was established in the early 19th century, NOAA has been providing nautical charts that are crucial for safe navigation and marine planning. The charts have evolved from hand-drawn maps to sophisticated digital formats, incorporating technological advancements and increasing navigational accuracy over time. However, the era of traditional paper charts is coming to an end, with a full transition to electronic formats expected by January 2025.

U.S. Coast Survey
Founded on February 10, 1807, by an act signed by President Thomas Jefferson, the U.S. Coast Survey is America's first scientific organization. Its initial years were marked by hurdles, including the War of 1812, which delayed the return of Ferdinand Hassler, its inaugural superintendent, from England. After a rocky start involving disputes over military and civilian oversight, the civilian-led Coast Survey was formally established in 1832.
The agency quickly diversified its roles. Besides hydrographic surveys and nautical chart production, it conducted the first systematic analysis of the Gulf Stream, designed machines for tidal predictions, and linked the Atlantic and Pacific coasts geodetically. Renamed the Coast and Geodetic Survey in 1878, it attracted eminent scientists and naturalists, including Louis Agassiz and John Muir. Alexander Dallas Bache, Benjamin Franklin's great-grandson, led the organization as its second superintendent.
By 1926, the agency began making aeronautical charts. During the Great Depression, it employed over 10,000 people, many of whom were engineers out of work. In World War II, members of the agency actively contributed to the war effort, producing millions of maps and charts for the Allied forces. Eleven members lost their lives during the war.
In 1970, the agency became part of the newly formed NOAA, retaining its dedication to utilizing cutting-edge science and technology. Today, it remains a foundational pillar in American science, contributing to diverse scientific disciplines and aiding in the nation's commercial development.